Visite d'atelier - workshop visit - April 2005
Roger Aime
Petit paradis pour modélistes
Je connais Roger depuis longtemps et habitons à 20 minutes l'un de l'autre : il était grand temps de lui rendre visite avec l'appareil photo !
Voici donc un petit reportage sur son atelier, véritable caverne d'Ali Baba du Modélisme... Que de trésors !
Small paradise for models builders
I have known Roger for a long time and we live only 20 minutes from each other: it was urgent to visit him with a camera! Here is a small article about his workshop, incredibly full of treasures...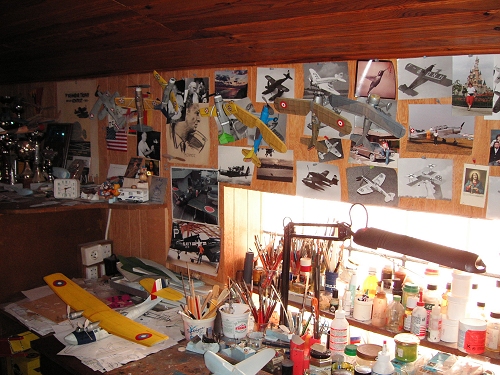 L'atelier
The workshop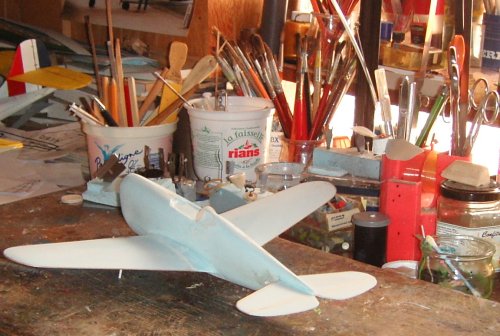 Le P40 en construction
The P40, during building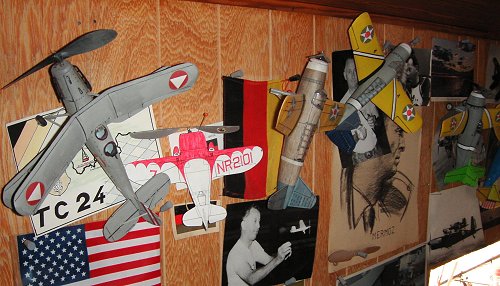 Le mur des pistaches
The pistachio wall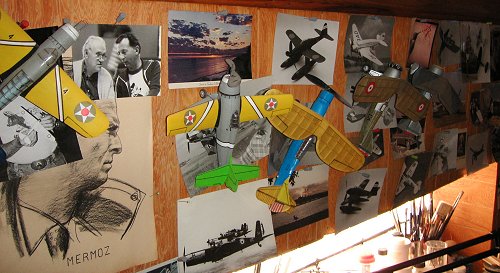 Le mur des pistaches, la suite
The pistachio wall, vol. 2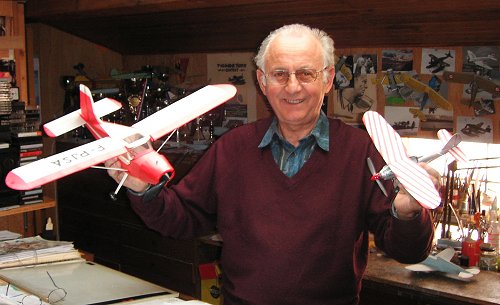 Roger et 2 de ses modèles
Roger and 2 models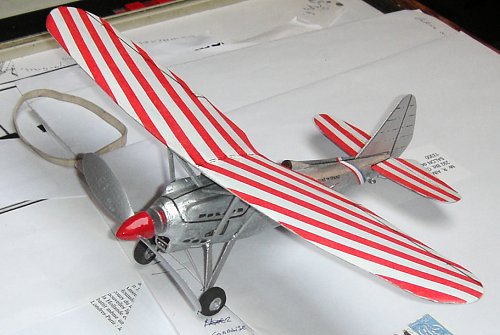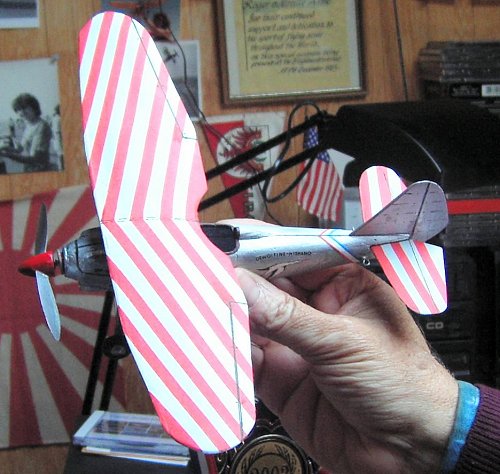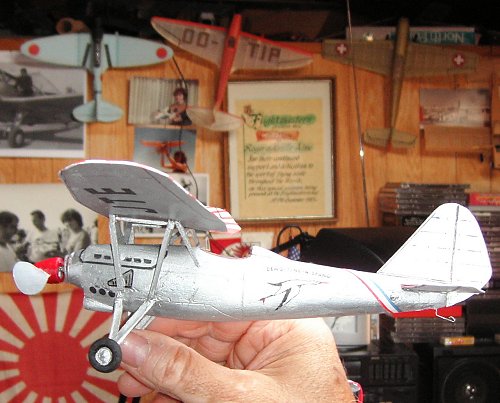 Dewoitine D27, décoration avion Marcel Doret (pistachio)
Dewoitine D27, decoration plane Marcel Doret (pistachio)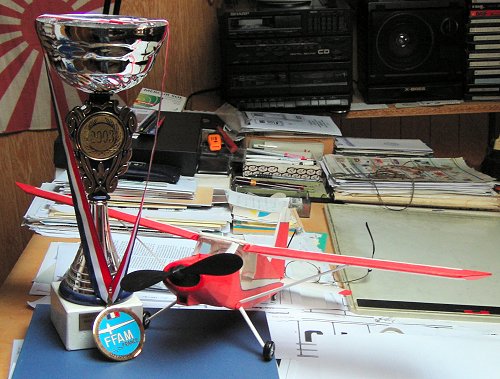 Le gagnant est le LS60 !
The winner is the LS60 !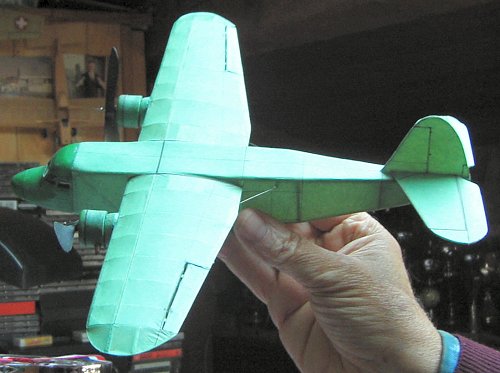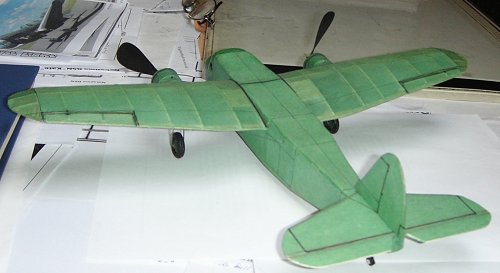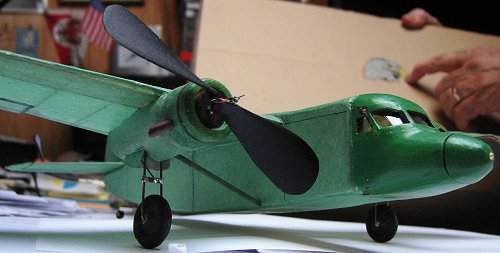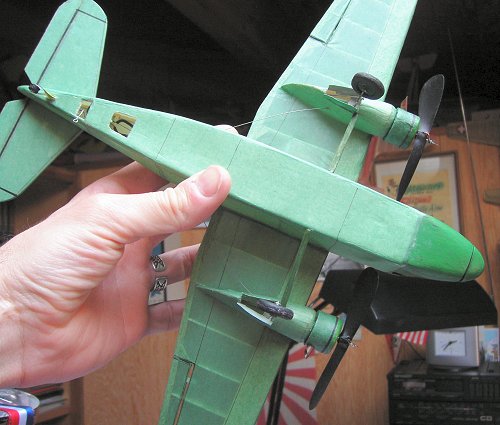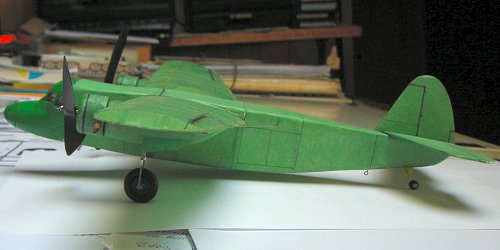 Le Cessna C 106, bimoteur cacahuète, presque terminé
The Cessna C 106, two engines peanut, almost achieved

Gourdou Leseurre ET1 type 22, 1929, peanut